TPI Hospitality is built around a highly engaged team of leaders whose collective resumes represent decades of experience and expertise across all scales, brands, geographic markets and economic cycles. The innovative and progressive mindset that drives this team has resulted in
We add value to our portfolio by investing in our people, resulting in a company culture that has led to TPI Hospitality being recognized as top Best Places to Work for five consecutive years.
C0-Chief Executive Officer
Tom Torgerson, in tandem with John Dammermann, oversees the management of TPI Hospitality's nationwide portfolio of industry leading brands such as Marriott, Hilton, IHG, and Margaritaville Resorts. Torgerson is an industry veteran with over 40 years of experience in developing and operating branded hotels, conference centers as well as Food and Beverage operations.
Torgerson began his tenure with TPI Hospitality in 1979 in operations as a general manager in a full-service hotel. In 1982 Torgerson rose to Operations President and in 1991 moved into an ownership role becoming President, Chief Executive Officer and Chairman of the Board for TPI Hospitality. Under Tom's leadership, TPI Hospitality grew its portfolio to over thirty-eight properties and a well-respected company in the hospitality industry. In 2015, while Torgerson transitioned out of an ownership role with the company he continued his guidance in Chairman of the Board and President.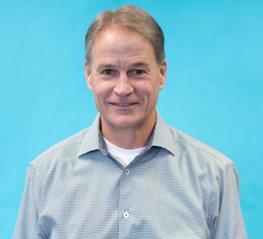 Co-Chief Executive Officer
John Dammermann, in conjunction with Tom Torgerson, oversees the management of TPI Hospitality's nationwide portfolio of industry leading brands such as Marriott, Hilton, IHG, and Margaritaville Resorts. Dammermann has been an investment partner with TPI Hospitality for the last fourteen years and is currently the owner of the Company.
Dammermann is the former President and Chief Executive Officer of Impact Innovations, an international seasonal products and commercial products company headquartered in Minnesota and established in 1968. Impact Innovations has additional offices in New York, Hong Kong, and Tennessee. Dammermann continues to consult for IG Design Group, a public company that trades on the London Exchange, as well as other companies he invests in. 
Robert Kisabeth is responsible for overseeing all aspects of the hotel, restaurant and conference center operations across TPI Hospitality's growing portfolio of leading brands. His role encompasses hotel operations, sales and marketing, food and beverage, cultural health, and ultimately the guest experience. Kisabeth is an experienced industry leader with extensive background in operations, acquisitions, dispositions, development, due diligence and asset management. Kisabeth's diversified brand experience includes Ritz-Carlton, JW Marriott, Marriott, Millennium, Nicelodeon, Renaissance, Westin, Embassy Suites, Tribute, Hilton, & Indigo Hotels.
Before joining TPI Hospitality in 2020, Kisabeth served as Divisional Vice President of Remington Hotels, where he was responsible for financial performance, strategic planning, and capital planning. Prior to that, he worked with Miller Global Properties as Senior Vice President of Hotels. During his tenure, he formed an affiliate management company, High Velocity Hospitality, which managed owned hotel assets including the Nickelodeon Resort and the JW Marriott San Antonio Resort.  Additionally, Kisabeth served on the Embassy Suites Owners Advisory Council, the Colorado Hotel and Lodging Association Board and is a Certified Hotel Administrator.
Chris Flagg focuses on the company's growth objectives, while overseeing all investment and asset management for TPI Hospitality. In his role, Flagg is responsible for leading all strategic business development, capital partnerships and acquisition activity. With over 15 years of experience in lodging and hospitality real estate transactions, Flagg is well versed in sourcing new investment opportunities that align with the overall strategic development plan. His role also includes the oversight of all project management, as well as future capital investment planning.
Prior to joining TPI Hospitality in 2016, Chris served Crestline Hotels & Resorts, Waterford Hotel Group, HEI Hotels & Resorts, Ocean Park Hotels, and Definitive Consulting Group. Chris earned his undergraduate degree from Westmont College and his Masters in Hotel Management from Cornell University School of Hospitality Administration. Additionally, Chris is an active member of the Cornell Hotel Society, and a frequent speaker at industry conferences.
Chief Human Resources Officer
Pete Bromelkamp is TPI Hospitality's Chief Human Resources Officer, responsible for cultural health, training initiatives, associate development, systems creation and motivational projects for almost 2,000 associates company-wide. Bromelkamp, a Senior Professional in Human Resources (SPHR), provides a deep knowledge of Human Resource systems, and is a seasoned veteran in the hospitality industry.
Bromelkamp has been part of the TPI Hospitality team since 1999, serving in multiple roles along the way.  Prior to joining TPI, he oversaw operations for a multi-state restaurant company. In addition to his HR responsibilities, Bromelkamp is a ServSafe certified proctor and instructor, and serves on the Southwest Minnesota State University Advisory Council. In 2018, Bromelkamp was recognized as Minnesota's top Human Resources leader by the Minneapolis/St. Paul Business Journal.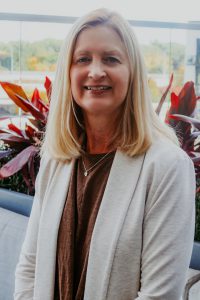 Chief Administrative Officer
Kathy Aamot joined TPI Hospitality in 1999 and serves as Chief Administrative Officer. In this capacity, Aamot is responsible for providing guidance to the Management Team, Executive Team and Board of Directors with respect to contract negotiations, risk management, legal, corporate governance, compliance and privacy, as well as lender, franchise and investor relations. In addition, she is actively involved in development and asset management across TPI Hospitality.
Leveraging both her background in the construction industry and her accounting degree, Kathy has played a pivotal role in the growth and success of TPI Hospitality. Under her tenure TPI Hospitality has grown from 18 hotels and $43 million annual revenue to 34 hotels and $130 million annual revenue. Previously, she served as Corporate Secretary to a national highway and heavy contractor where she performed similar capacities for 16 years.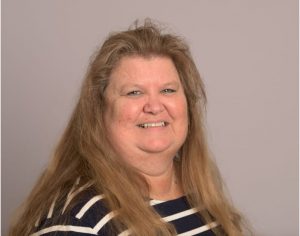 Sheryl Walton's career with TPI Hospitality spans more than 40 years, and helped lead the assemblage of a $130 million dollar portfolio of hotels, restaurants and conference centerse. In her role as Chief Financial Officer, Walton oversees all disciplines of the company, addressing financial and strategic priorities, as well as overseeing corporate accounting, capital finance, property tax and financial reporting.
In this role, Osborne is responsible for leading all revenue driven departments including sales, revenue management, ecommerce and distribution. Her focus is on creating business development strategies aimed at driving both revenue and market share across TPI's growing portfolio of industry leading brands, generating over $130 million in top line revenue.
Osborne joined TPI Hospitality in 2013 as Senior VP of Sales and Marketing with over 30 years of hospitality experience, having held positions across multiple disciplines including sales and operations for select service hotels, full-service hotels and resort properties throughout her career. Previously, Osborne served as Regional VP of Sales and Marketing for Driftwood Hospitality, responsible for a diverse portfolio of hotels including the Flamingo Beach Resort in Costa Rico and Fiesta Resort in Phoenix AZ. Prior to that, she led the sales and marketing efforts for a Dallas based real estate investment company, responsible for the successful development and launch of a group of independent extended stay hotels. Osborne holds a Bachelor's degree from Texas Tech University.
In his role, Dennis Wallenta is responsible for $48 million in annual revenues. He specifically has focused on streamlining operations to produce financially successful hotel and restaurant operations within across the organization. Wallenta fully understands the importance of profit across all sectors of the operation.
Wallenta's career with TPI Hospitality spans three decades, including his twenty years serving in various  executive-leadership positions, including his current position as Senior VP of Hotel Operations. Before joining TPI Hospitality Dennis served in a regional manager roll for American Hospitality Management Company with hotels in Kansas, Iowa and Minnesota.
Dennis has an extensive career in the hospitality industry and has served as an Adjunct Professor in the Hospitality Department at the Hutchinson Community College in Hutchinson Kansas. Additionally, he has served on the MN Hotel and Lodging association subcommittees, the Buffalo Covenant Church Elder board and was on the board of the Willmar Rotary club.  He has volunteered at the Special Olympics and enjoys contributing to his local community.
In this role, Joel Vogler drives superior financial results by providing strategic and day-to-day operational guidance for a group of select service hotels generating over $40 million dollars in annual revenue.
Vogler has extensive experience in the opening of hotels from construction to operations across all major brands, including Marriott, Hilton, and IHG.
After graduating from University of Wisconsin-Stout, with a degree in Hospitality Management, Vogler learned the hospitality business from the ground up, starting his leadership career in the housekeeping department of a busy downtown convention hotel. He went on to serve in multiple leadership roles throughout his 30+ year, before moving into his current role as Senior VP of Operations with TPI Hospitality in 1999.
Joel joined TPI Hospitality in 2018 as Senior VP of Hotel Operations. As a member of the Executive team, he is responsible for the strategic and day to day operations of 11 Marriott and Hilton hotels, representing $43 million in annual revenue.
Danko is a leader in the industry with a career that spans almost 30 years. Joel has a passion for serving others, which personifies itself in his award-winning property operations and Sales and Marketing teams. Danko has demonstrated a history of developing and implementing strategic goals, fostering teamwork, and service excellence in a variety of hotel models, including select service, extended stay, and full-service hotels. This background has given him a broad perspective on the Hospitality industry. His experience broadened with several years in the senior living industry, where he was part of developing senior living facilities that operated with a hospitality mindset.
TPI Hospitality Board of Directors