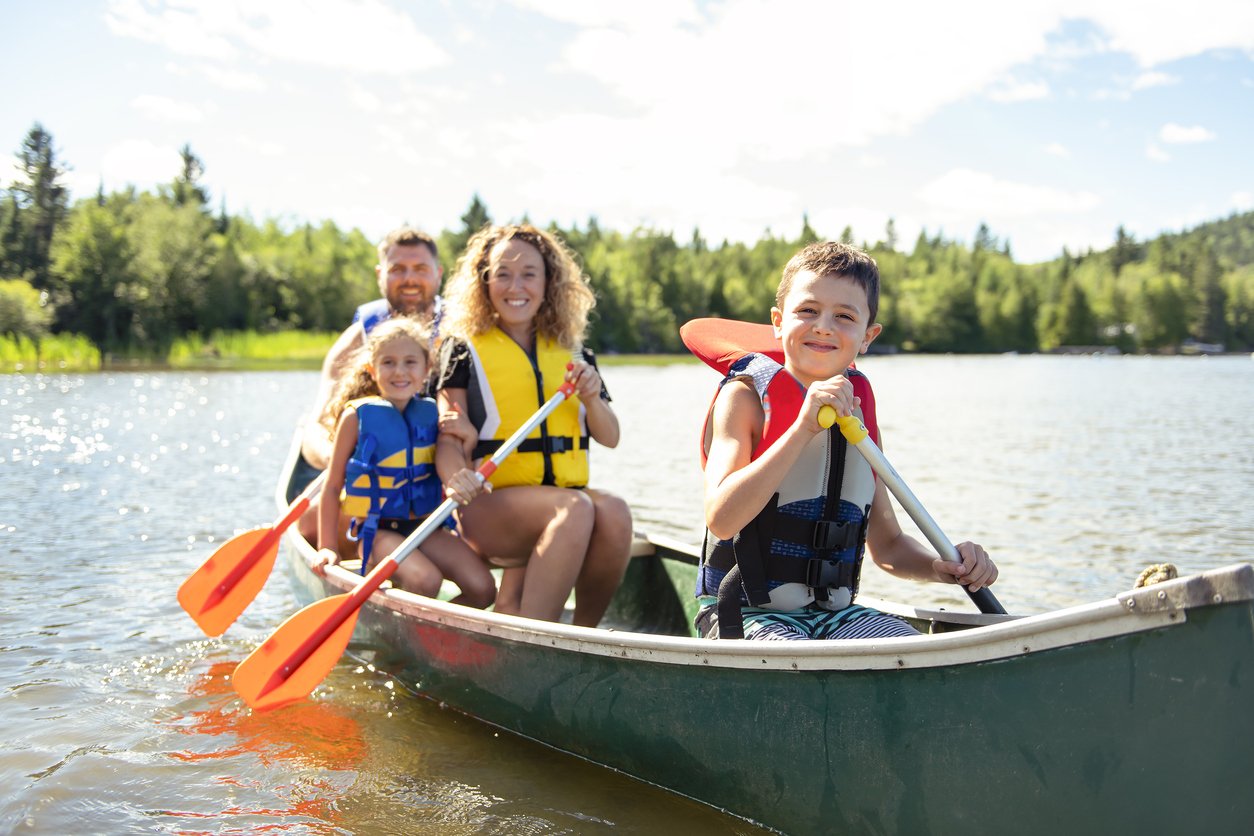 Family bonding trips require a destination that offers something for everyone, and Minnesota has a plethora of vacation options for family members of all ages. You can while away the hours ice fishing on one of our 10,000 lakes, tour museums devoted to art and history, or explore the wilderness by bike or by foot. No matter what you are looking for, it can be found in the Great North! Even if you have only a few days for a getaway, plan on visiting one of these top spots:
Bloomington
This centrally located area is home to a top destination: the Mall of America, inclusive of the Nickelodeon Universe theme park - a favorite with the little ones. And, if you stay in Bloomington, you'll be just a short drive from most major attractions in the Twin Cities metro area. 
Learn more about the best hotels in Bloomington.
Minnesota Valley Wildlife Nature Preserve
Located just south of Minneapolis, this is one of the few urban wildlife refuges in the U.S. With visitor centers, exhibits, trails, and local wildlife, this is a must for nature-lovers. And in the winter, bundle the family up for some outdoors fun at the nearby Hyland Ski and Snowboard Area.
Minnetonka
The West side of Minneapolis is a real treat, and you won't be disappointed if you choose lovely Lake Minnetonka as a home base for your weekend trip. Take a trip to The Marsh, a wellness facility, for some rest and relaxation. Or fully experience the lake by renting a boat or other aquatic vessel, or watch others do so while sipping margaritas on the shore. Bring the kids to Big Thrill Factory, a site that hosts bumper cars, trampoline, golf, obstacle courses, and much more. For those with a real taste for adventure, head to iFLY Indoor Skydiving for a truly unique experience.
Rochester
Honor the past, celebrate art and culture, and enjoy some local goodies in Rochester, Minnesota. The Mayowood Mansion is a perfect excursion for history buffs or architecture lovers. Home to the founder of the world-class Mayo Clinic, the Mansion offers regular tours to the public that include a blend of art, history, and scenic gardens. Picnic or play sports at one of Rochester's numerous parks, such as Quarry Hill Park, or rent a canoe at Silver Lake Park. And Unwind at a local winery, like the Four Daughters Vineyard & Winery, or the Salem Glen Vineyard & Winery.
Learn more about the top hotels in Rochester.
Eagan
If you're looking for an affordable, accessible place to stay, check out Eagan, a suburb about a half hour south of the Twin Cities. Only a short drive from the Mall of America and home to the Twin Cities Premium Outlets, Eagan is a great spot for people who want to stay away from the hustle and bustle of the city, but want access to the major attractions. There are many indoor and outdoor parks and gardens in Eagan, including Good Times Park, Rockin' Jump, Caponi Art Park, and the Lutz Railroad Garden. Regardless of the weather, you can find ways to stay busy as a family. And if you have the opportunity for a little adult time, visit Bald Man Brewing Company to sample their rotating menu of food trucks in a hip warehouse space.
Find out why people are choosing TPI Hospitality over other brands today. Book a stay with us today to make your family getaway unforgettable!